CHIMEI Corporation was founded by Wen-Long Shi in 1960, the first acrylic sheet manufacture in Taiwan. Through the years CHIMEI Corporation has become the world's largest ABS resins supplier and the worldwide leader in Petro-Chemical Industry. Powered by the success and the innovation tradition of CHIMEI Corporation, CHIEMI Group has been ventured into different industries. B2C consumer products and non-profit organization include Foods, Café, Health Care and Museums; B2B activities include plastics of ABS,PS,PC..etc, as well as Electrical Chemicals, Construction, Trading and Logistics.
It will be our mission to develop CHIMEI brand,
and we shall develop it with all the efforts of entire CHIEMI Group.
—Wen-Long, Shi, Founder of CHIMEI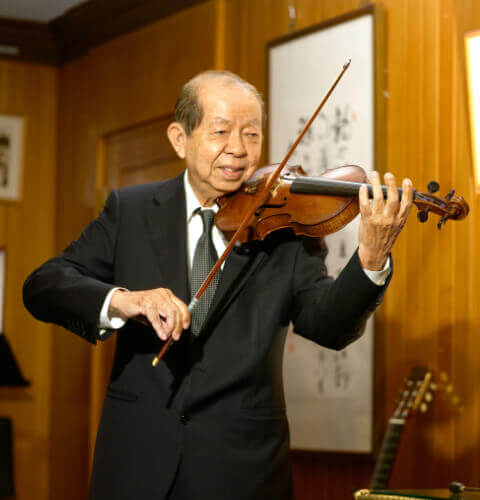 With the pursuit of continuously innovative business practice, CHIMEI Group entered into consumer electronics product market. In 2006, a business-to-customer (B2C) CHIMEI brand was added to the Group. The B2C business was developed for globalized operations through Nexgen Mediatech Inc., a company owned by CHIMEI Corporation, and has registered in more than 70 countries worldwide.
As for the brand positioning strategy, CHIMEI has remained the commitment of high performance /price ratio, in line with the philosophy of "high quality products with superior value but affordable price". This philosophy is embodied in the design of all CHIMEI products, including LED multimedia display, white goods (such as refrigerator, washing machine), air conditioner, home appliances (such as contemporary LED lighting fixtures, DC fans, vacuum), and kitchen appliances (such as electric oven, induction-cooker, rice cooker, blender, water boiler).
CHIMEI brand is the leading premium brand in both market share and mind share in Taiwan. Currently, more than 800,000 household in Taiwan own CHIMEI LCD/LED multimedia displays. For CHIMEI brand's outstanding image as a brand of happiness, was selected as one of the Top 100 Taiwan Brands in the Superior Brand Awards, Taiwan Excellence Awards and Taiwan Green Classic Awards organized by the Ministry of Economics. CHIMEI was also a winner of the Gold Medal in the Reader's Digest Trusted Brands Awards for 15 consecutive years.
In the future, CHIMEI brand will be dedicated to become a market leader in Home Appliance industry, and will continue to expand products portfolio and create superior value for customers by satisfying the needs.